Our APIs Have Been
Designed by Developers,
for Developers
Our detailed Open Banking documentation provides all the answers you need. Trust our expert team to provide assistance, ensuring a smooth and hassle-free experience.
Join our Open Banking Europe Slack community with over 1,000 developers to discuss the latest news and improvements of our APIs.
It is free
Access for free our public community with 90 days history.
Learn from Other Developers
Learn how other developers integrate and solve integration issues with our products.

Get Real-time Notifications
Get real-time notifications from new releases and improvements.
Private and Dedicated
on Slack
Join us 
Collaborative
Several can contribute to a case, by sharing images, files and pieces of codes in a convenient way.
Quick and Convenient
It is quicker and more convenient than discussing by email or even via the chat tool.
Easy Onboarding
Access our live support with additional feature like video calls, rich format editor to share your code and paste images.
Service desk
Our developer portal is a secure and resilient SaaS solution. It runs on a cloud-based infrastructure, ensuring real-time monitoring and automated recovery for uninterrupted service.
Our application support team is automatically notified of incidents impacting our service delivery 24/7.
Our support team is available during Belgian business hours (09h00-17h00).
Send an email to support@myponto.com.
Use our contact form.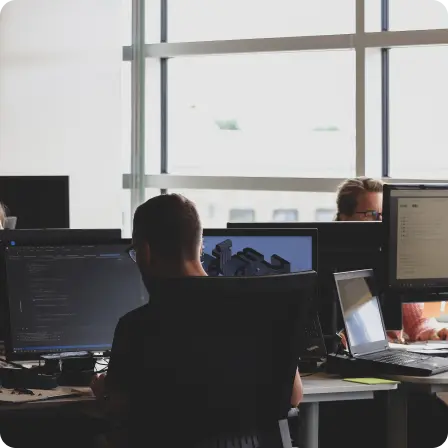 Subscribe to our newsletter
Keep up with the latest developments in Open Banking
Supercharge your business' capabilities. Schedule a call with our team to learn how to integrate European bank data and payments in your application – or create an account to test our free sandbox. 
Schedule a call →